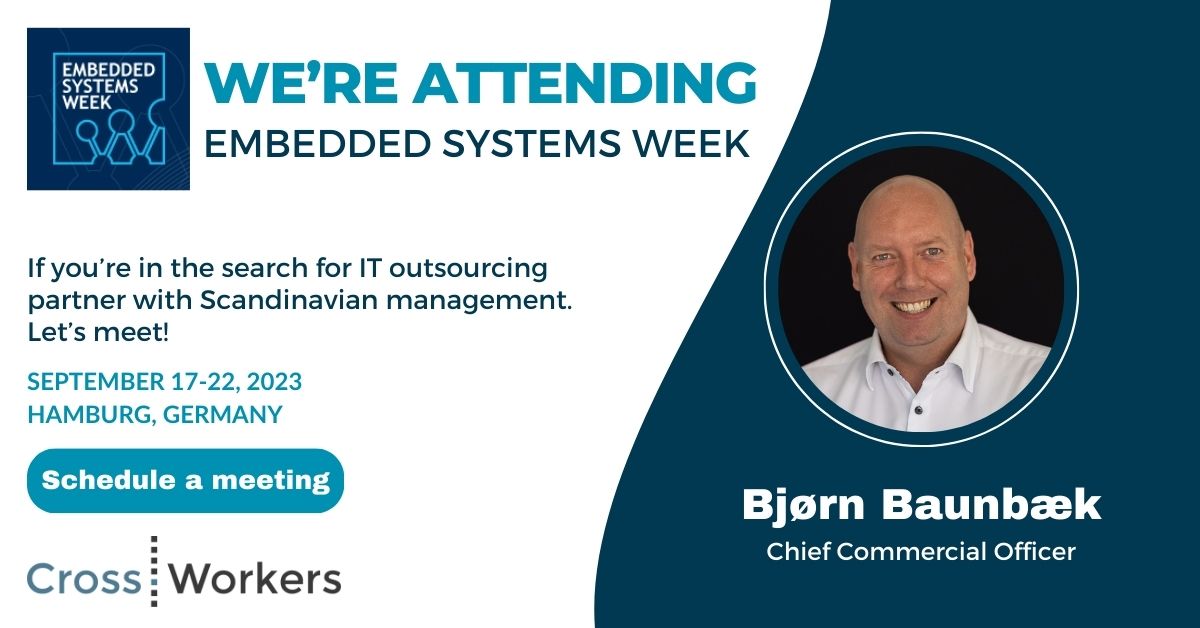 Are you attending Embedded Systems Week (ESWEEK)? Crossworkers is excited to attend this exciting event, and we invite you to join us for a transformative discussion!
Meet Bjørn Baunbæk, our Chief Commercial Officer, and uncover the immense benefits of IT outsourcing in Egypt.
At Crossworkers, we specialize in helping businesses like yours harness the full potential of Egypt's IT outsourcing landscape. Whether you're looking to reduce costs, expand your development capabilities, or create a dedicated offshore team, we have the expertise to make it a reality.
Don't miss this opportunity to explore the possibilities. Let's connect at Embedded Systems Week, discuss your IT outsourcing needs, and propel your business to new heights!