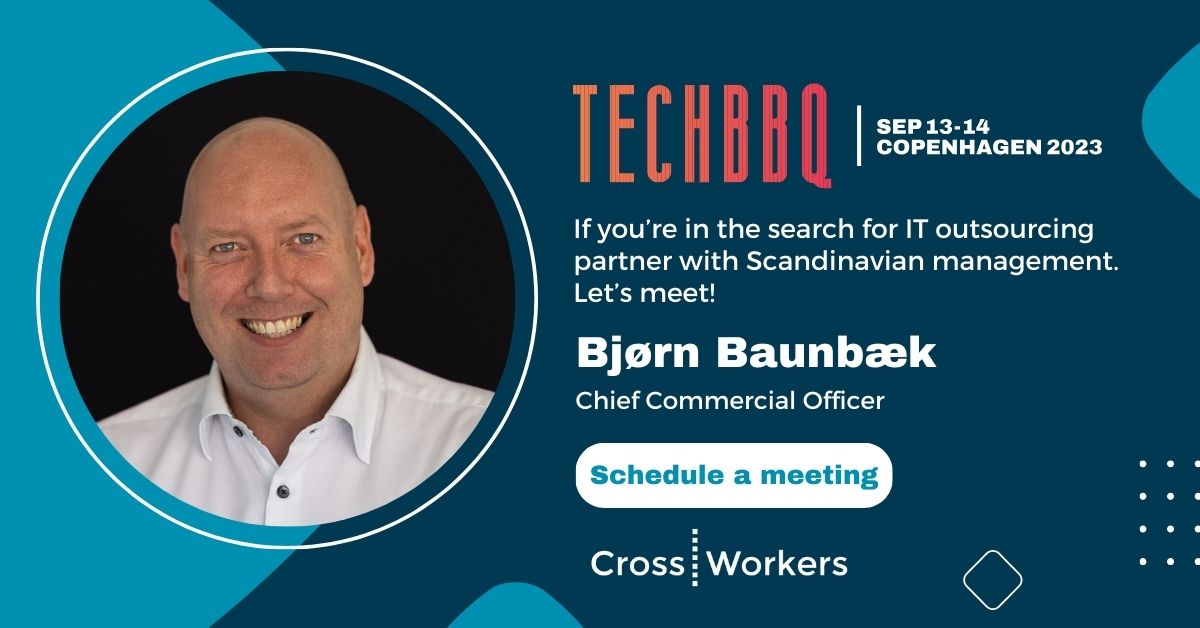 Are you attending TechBBQ this year? Crossworkers is thrilled to be part of this exciting event, and we invite you to join us for a game-changing conversation!
Meet our Chief Commercial Officer Bjørn Baunbæk to explore IT outsourcing in Egypt. Discover cost-saving opportunities and top-notch software development team building.
At Crossworkers, we specialize in helping businesses like yours tap into the immense potential of Egypt's IT outsourcing landscape. Whether you need to optimize costs, expand your development capabilities, or build a dedicated offshore team, we have the expertise to make it happen.
Don't miss out on unlocking savings and boosting your teams' potential, schedule a meeting below.