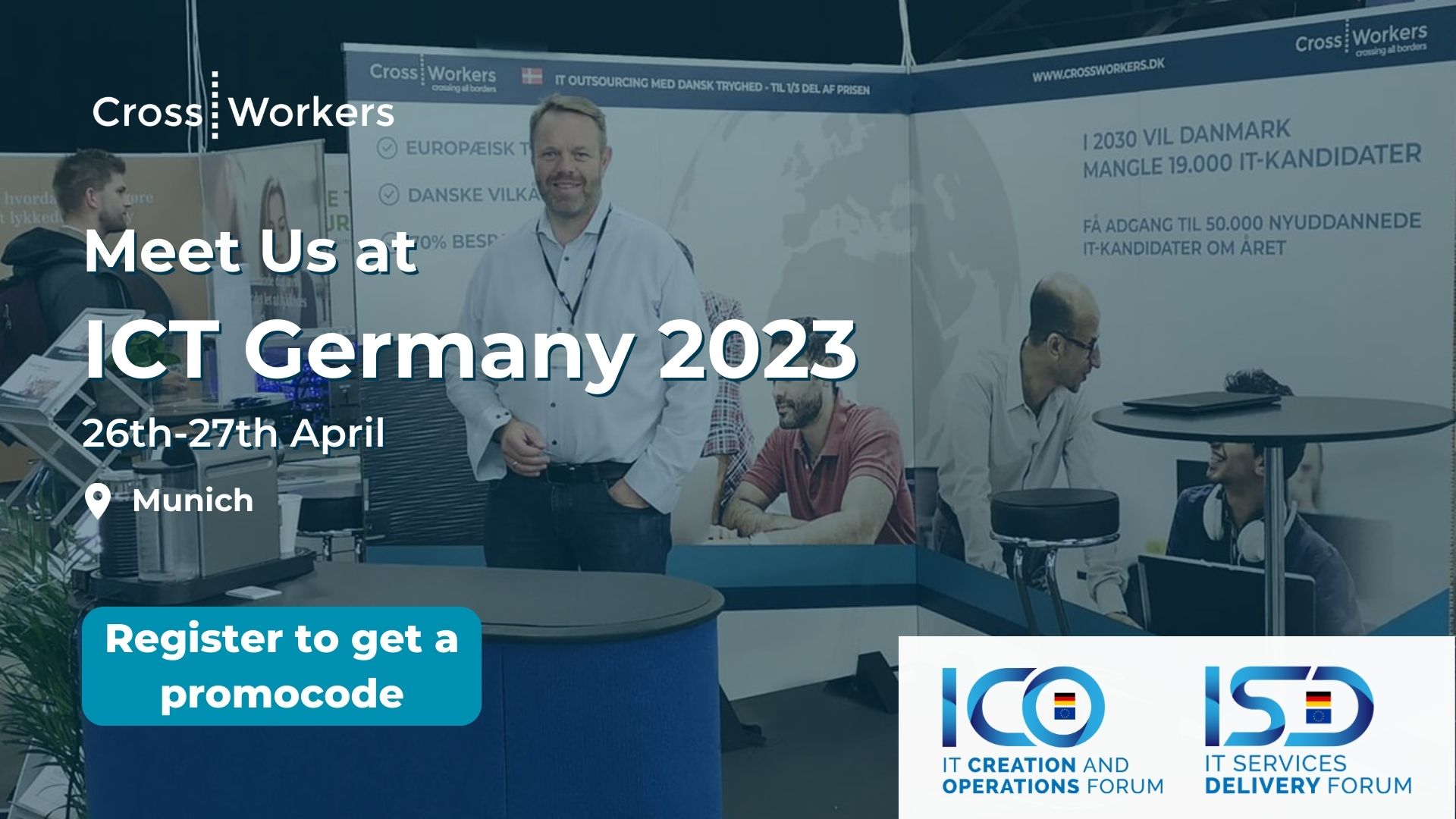 IT Creation & Operations Germany Forum + IT Service Delivery Forum
As CrossWorkers is an industry partner to this year's event, we're inviting you to visit our booth and attend the annual double strategy forum on IT operations and ICT service delivery by The German Outsourcing Association on April 26th and 27th in Munich.
The German Outsourcing Association is an independent, non-profit ICT sector association in Germany. With nearly 1,000 members and an estimated net reach of min 100,000 contacts in the ICT / BPO / GBS sector the association is focusing on market insights, analyses, best practices as well as on its national and international network.
Make sure to fill in the form below to receive a discounted on code on your ticket by CrossWorkers.