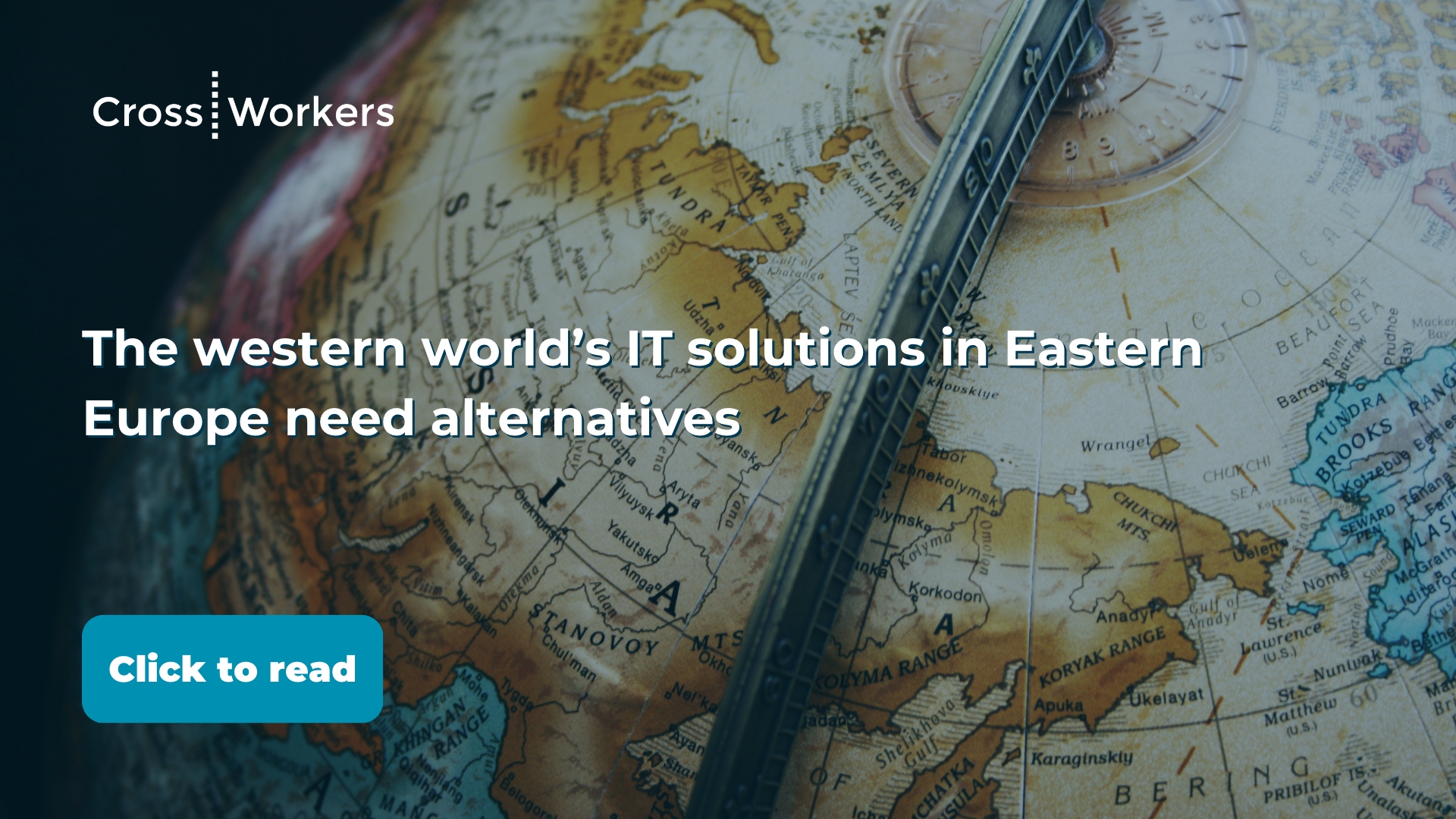 The current Russian invasion of Ukraine and the imposed sanctions by Russia and Belarus created a situation where a large IT labor workforce got removed for an unspecified period. And the Russian war on Ukraine threatens to destroy the Ukrainian IT infrastructure and its entire ecosystem, as many of these tech companies face a fatal danger that is jeopardizing their existence for the past decades.
In 2021 there were between 3,000-5,000 tech companies registered in Ukraine in various domains. These companies hired as many as 200,000 IT specialists. The Ukrainian IT sector, in particular, targeted representatives from the United States, EU countries, and the UK. Prominent companies such as Google, Samsung, Siemens, and Huawei have, directly or through partners, been significantly present in positioning Ukraine as the leading player in IT and tech in Eastern Europe. 
The increasing prices and societal problems in Eastern Europe are forcing more and more Western companies to look elsewhere to seek qualified IT professionals. For many years, looking for IT professionals in Eastern Europe made sense as it guaranteed affordable quality. However, this isn't the case anymore, as a string of circumstances in these years is turning things upside down and challenging our old methods.
In recent years, the cost of IT services from Eastern Europe is reaching an all-time high. This applies to all the East European countries. Even before the war, Ukraine was affected by the rising costs and wages of the rest of Eastern Europe.
International companies are increasingly orienting themselves to places elsewhere than Eastern Europe, where they must find alternatives to the violent combination of price increases and destabilization that now characterizes the region and others for a sheer contingency perspective where a dual location strategy has become essential. The current western IT situation in Eastern Europe needs alternatives, and Egypt's capital, Cairo, is progressively presenting itself as a cost-effective solution for the problems in Eastern Europe. The combination of, European proximity, similar time zone, and easy access to quality talent make Cairo an optimal choice for most European companies.
We believe Cairo will be a new territory for most European IT organizations. It will act as a provider with an extensive cross-cultural understanding between Egypt and Europe. And it must be considered a sensible strategy for most European companies eager to engage the widely skilled Egyptian talent pool.