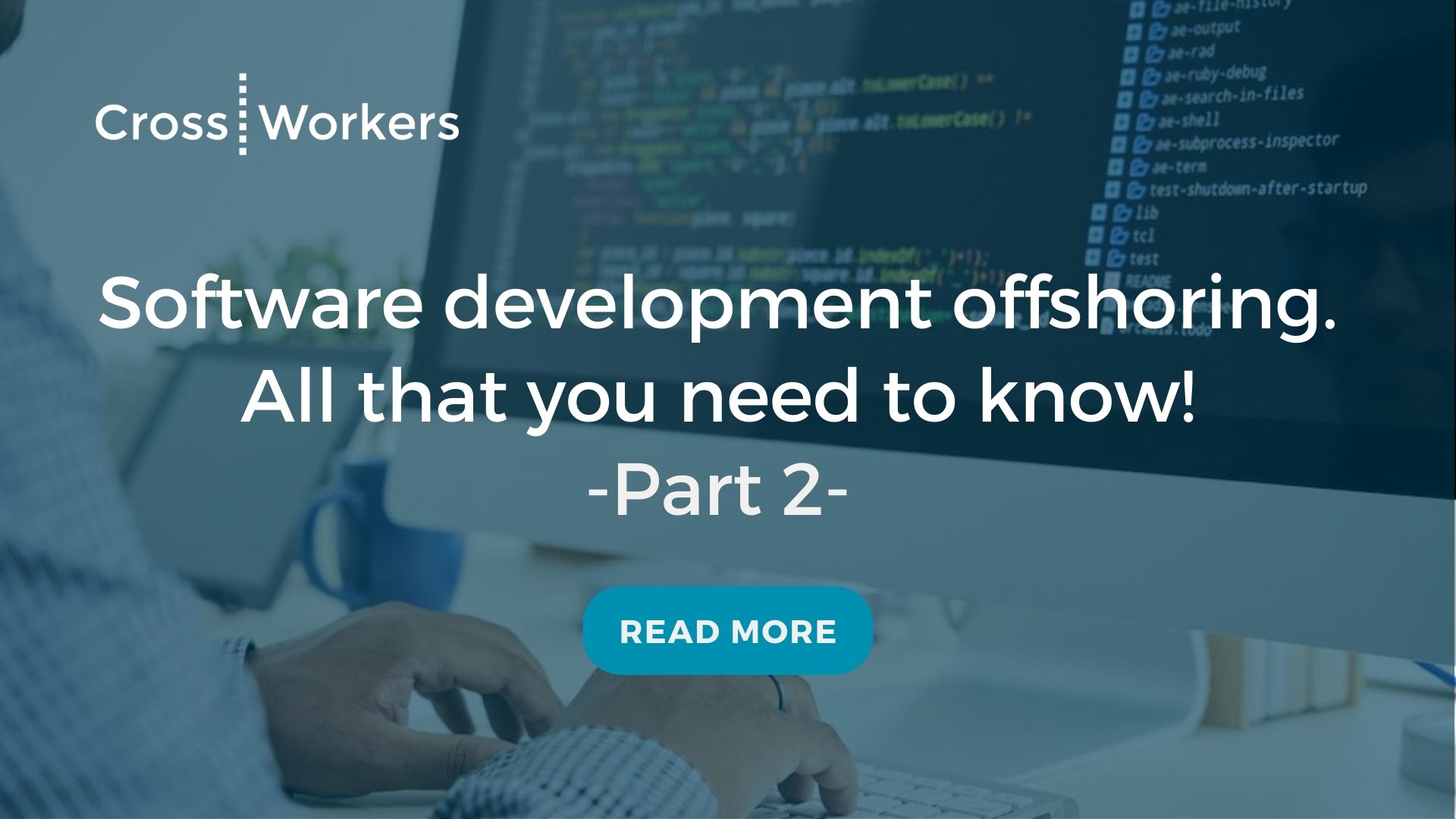 Software development offshoring. All that you need to know! Part 2
Outsourcing and remote work is becoming the new norm around the world. And as we mentioned in the previous article – go check-, that there are some misconceptions about the word "outsourcing". And today, we'll continue to draw the line between the myths and the facts about the remote work policy. 
 "Outsourcing means lower prices and quality" 
First, we need to understand why an outsourced team would cost less than an offline one. Namely, because employees strongly prefer full-time remote work, they are willing to accept lower wages to work remotely. Plus, an in-office employee will cost an employer extra expenses of $18,000 yearly. However, the productivity and quality of remote workers are intact! According to a just-announced report from Future Forum, remote workers reported 29% higher productivity rates and 53% more focus and satisfaction than from-office workers. Also, a 35% lower attrition due to the no commuting time. All these numbers make remote work the most productive, least expensive, and most convenient solution and, ultimately, the future of the workforce. 
"Outsourcing causes a lot of miscommunication troubles."
In order to get the best of the workforce, you need to ensure constant engagement, communication, and collaboration. But how can you make it when everyone is working virtually? 
A lot of communication blocks arose in the virtual setup. However, a lot of solutions did as well! But you don't need to figure out the solutions yourself. Because once you start working with a software outsourcing company, you will worry less about the day-to-day challenges and focus on the bigger picture. So when you choose an outsourcing company, you need to make sure they've been in the business for a long time and have the right tools and software to communicate daily with the ability to reach your time whenever you want! 
Here at CrossWorkers, we have been in the software/IT offshoring business for 12 consecutive successful years! We became software partners with clients from various industries across the EU and Gulf areas, hiring high-quality developers and meeting clients' European standards and expectations. And through our Service Delivery System (SDS), we guarantee maximum satisfaction on each task! And if you are concerned about security and data breaches, find out how we keep all our client's data safe and intact over the years. Want to see how we operate in person? Click the link below to get you on a trip to Cairo on the 11th of March! 
Give us a visit! 
Book Your Ticket
Sign up for our inspiration trip so you can experience our set-up, and meet some of our IT developers who work for our other European customers.