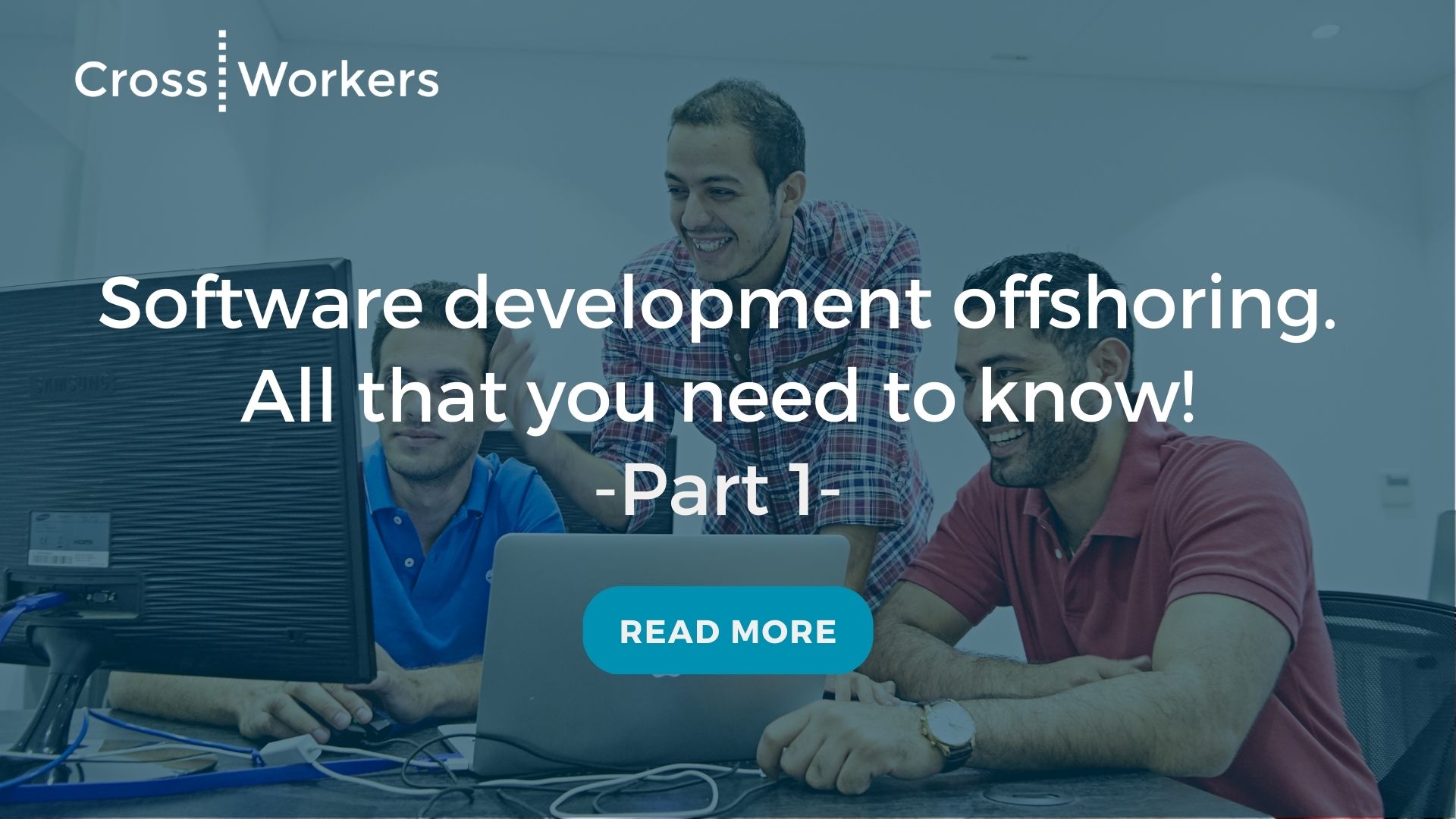 Software development offshoring. All that you need to know! Part 1
With the high demand for software developers around the globe, you might have heard about software development offshoring or outsourcing. You might also have heard that by 2023, the SaaS offshoring industry will grow by 70% and surpass $400 billion in the next four years. Despite such growth, there are many misconceptions and myths around the term. However, speaking from a business side, we understand the misconceptions and concerns that follow the word "outsourcing." So, let us break these concerns to you: 
"Offshore teams will increase unemployment rates locally." 
On the contrary, all companies that have adopted remote work in their policy helped decrease the unemployment rates to an all-time low inside their cities. For example, Boston now has an impressive 2.9% unemployment rate after adopting work-from-home policies. Due to the high demand for technological capabilities in these cities, candidates will start advancing in these positions to fill in the gaps. This includes local candidates as well. Plus, this helps businesses grow exponentially in a shorter time, which means they can offer more jobs and hire more teams locally and overseas. 
"Outsourcing exposes our company to a higher security risk." 
Cybersecurity is one of the biggest concerns around the globe as we speak because the future is digital! The start of Web3 will change the world as we understand it, and it is crucial to ensure the safety of everyone out there. However, running your business through trusted, reliable, and end-to-end encrypted channels is more than enough to keep your data untouched. And at CrossWorkers, we always ensure the highest security and follow the European GDPR rules to the letter. Check how we apply the GDPR guidelines in our firm. 
In the upcoming blogs, we will discuss more misconceptions around IT/software outsourcing regarding the quality of the service you are getting and the type of challenges you will face! So, stay tuned and make sure you sign up to get all the fresh details and info about IT/Software Outsourcing.